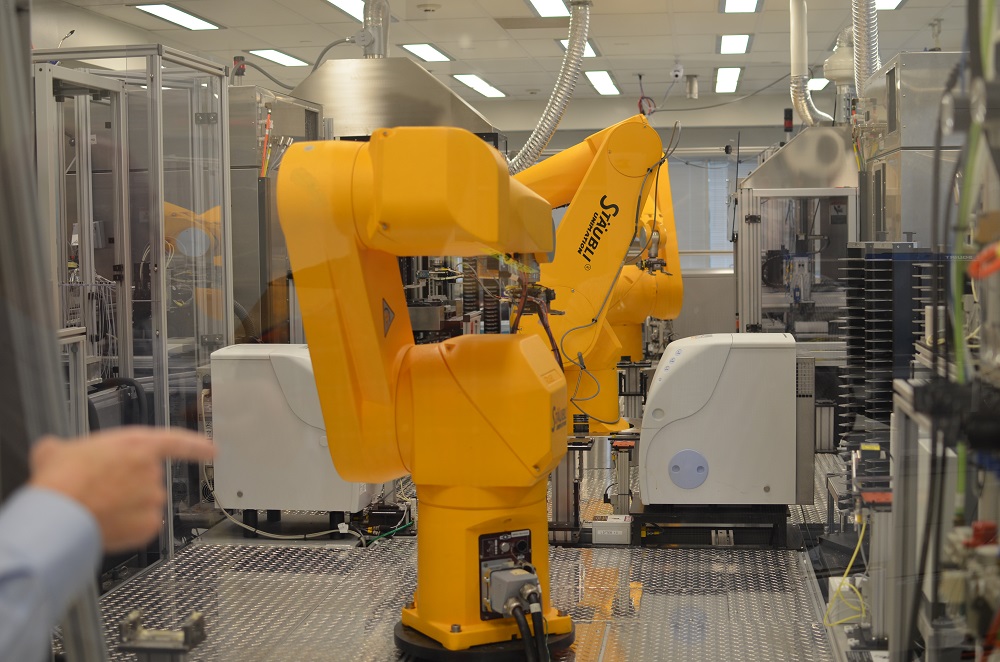 IonField Systems is at the forefront of the plastic waste revolution. The standard system of using microplates and pipette tips once before throwing them out is antiquated, wasteful, and inefficient. We offer solutions that can not only reduce or eliminate your plastic waste, but can save you tens, even hundreds of thousands of dollars all while improving assay reliability and consistency.
We offer two major product lineups –
PlasmaKnife – Clean any type of microplate by either purchasing one of our automation-friendly units, or by subscribing to our Service Center where we pick up your used plates and return them cleaner than new.
TipCharger – Clean pipette tips in any format(even 1536 pintool) with one of our automation friendly units that sit right on a liquid handler using a single microplate footprint.
PlasmaKnife – Automated Microplate Cleaning
Key Benefits
Insert any type microplate, hit 'start'. Microplate comes out cleaner than new in less than 60 seconds
Completely automation friendly with both serial/ethernet communication
Reduce microplate usage by >90% and save consumable cost
Reduce plastic waste management cost
The PlasmaKnifeTM is an automation friendly, multi-mode cleaning system for microplates. The PlasmaKnife first aggressively washes any assay material out of the wells, spins the plates leaving a thin liquid layer and then sprays a high energy gas plasma that envelopes the microplate breaking down any organic material remaining after the wash and drying the microplate.
During extensive testing at NCATS/NIH, 1536 HTS screening plates so effectively they were indistinguishable from new. IonField has ongoing testing programs and there is a high probability we have tested with the plates you use. Contact us for the most current information. PKData@ionfieldsystems.com .
We also offer our PlasmaKnife Service Center, a service where you can simply ship us your dirty plates and we will ship them back to you clean -for a fraction of the cost of a new plate!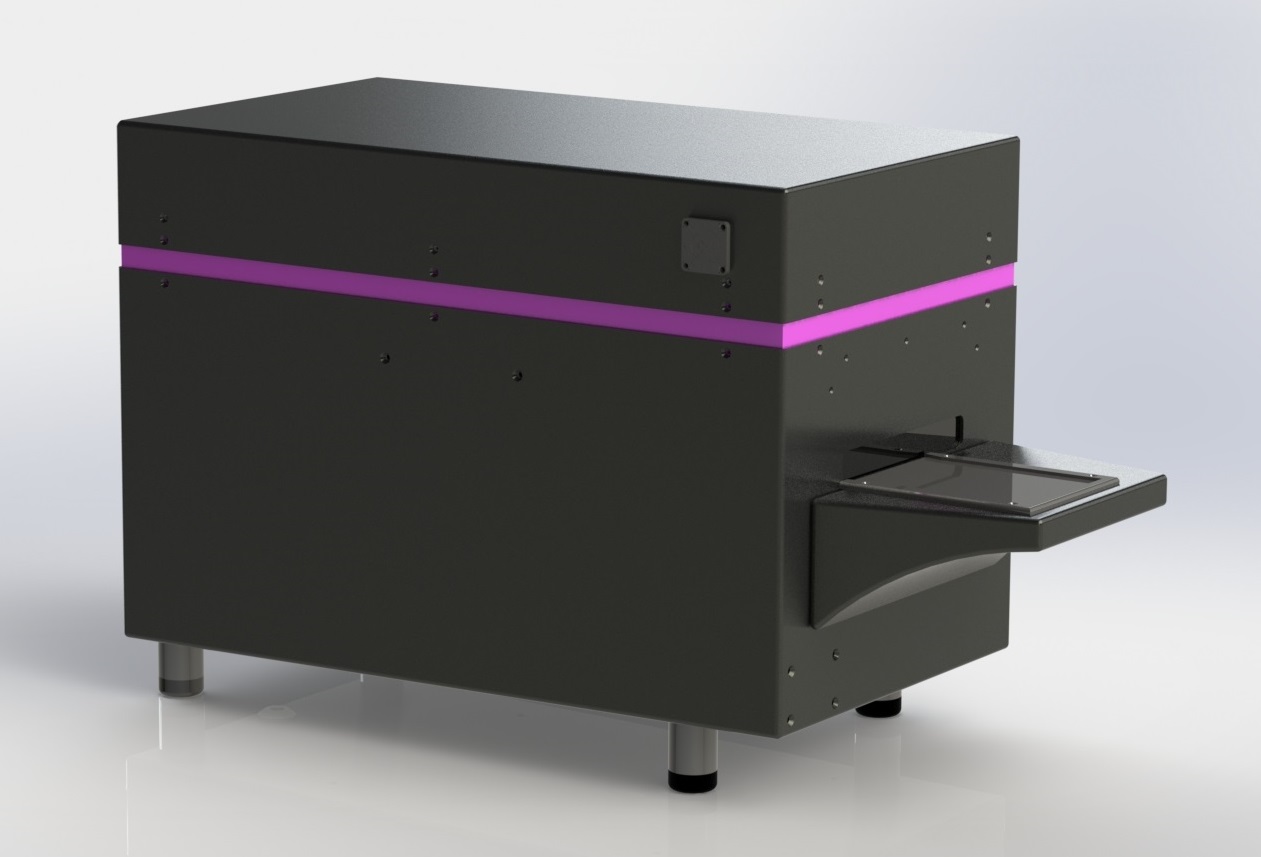 TipCharger – Automated Pipette Tip Cleaning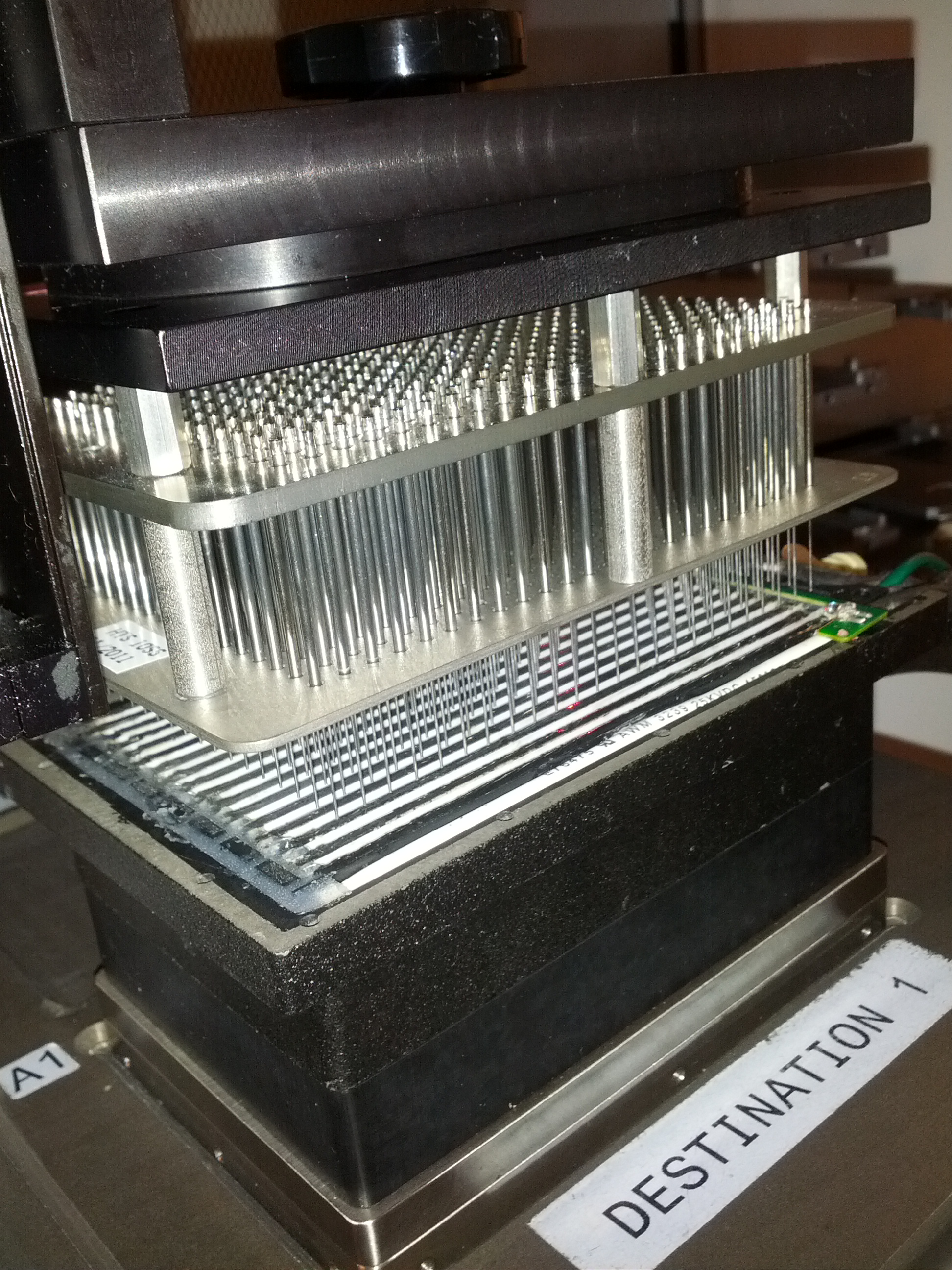 Key Benefits
Integrates as easily as a water bath on a platform. No software – no integration with liquid handler.
Reduce pipette tip usage by >90% and save consumable cost
Decontaminate pipette tips in seconds with zero sample contamination
Reduce plastic waste management cost
The TipCharger system uses plasma technology to clean pipette tips for 8-, 96- and 384-channel liquid handlers. Whether it is to remove compounds in DMSO or to decontaminate DNA/RNA samples, the TipCharger system is the most effective plasma treatment device for pipette tips. The Novartis JALA article summarizes the use of TipCharger in many drug discovery screening assays.
Like a conventional washing station, pipette tips are lowered into the TipCharger cleaning station for approximately 30 seconds and ready for immediate re-use. Download TipCharger Brochure and TipCharger User Guide.