---
The 1536 TipCharger 2.0
Developed in conjunction with multiple institutions to meet the demands of the high throughput lab.
Proven effective to clean pins in the 384 format, the power of plasma cleaning is now scaled to the 1536 format. Ongoing testing with:
High content assays
Compound Screening
Protein Assays
Antibody Assays
Other common 1536 format assays
---
---
The 1536 Design
With advise and support of Novartis and NCATS IonField has developed a TipCharger in a 1536 format specifically for use with pin tools in the HTS lab.
---
Installation Recommendations
The Pin Tool has to hit a 1.1 mm spot on the TipCharger similar in orientation to the standard vacuum drying station. We recommend the use of a micro-adjustment rotation device. If you don't have a micro-adjustment device now, you should speak with your system integrator for their recommendation.
IonField's Plasma Treatment Technology is proven effective to clean pin tools.
Label Free Plates
Ionchannel Plates
High content? Plastic and Glass Plates
Comfocal Plates
PCR 384 Plates
Acoustic Source Plates
Electro poration Plates
---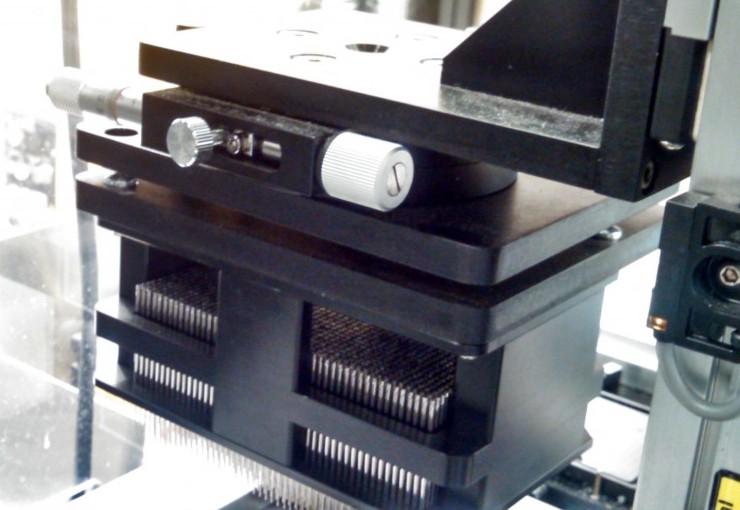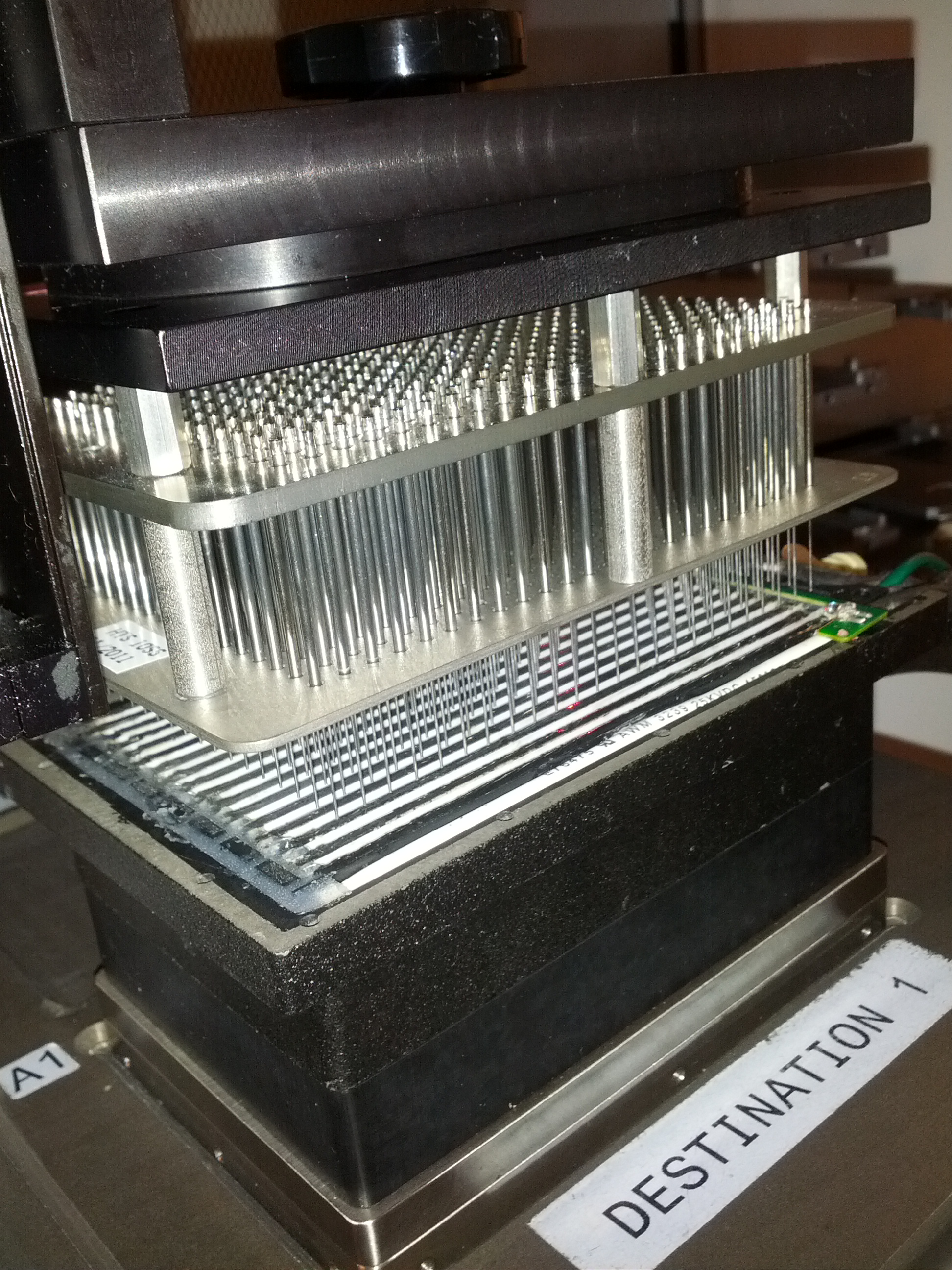 ---
TipCharger 1536
Orders are being accepted as of now.