---
The PlasmaKnife is another successful implementation of IonField's proven R2 (recover and reuse) recycling technology. The system is optimized to quickly clean standard depth or thinner microplates. The currently available pre-production version completes cleaning of one microplate every 45 seconds. The final production version will reduce that to less than 20 seconds – increasing throughput in 8 hours to well over 1000 plates.
Extensive testing confirms that PlasmaKnife is highly effective renewing 1536 HTS screening plates, as well as clear bottom optical plates, acoustic source plates and most others. These plates after cleaning have all shown results that are indistinguishable from new. Most other less commonly used plates have been tested and show similar exceptional cleaning. Be sure to contact IonField for results for your plate types.
Features of this innovative product include:
Run within a work-cell, automated with a dedicated robotic arm or manually


Use any size/shape microplate smaller than the SBS standard and standard microplate height


Open for inspection or inspection in 5 minutes


Components can be replaced in minutes


Minimal maintenance as Rinse Module has monthly self-cleaning protocol and self-dries between runs
---
How it works
The PlasmaKnife System has two components. The Rinse Module uses a high-pressure rinse and centrifuge spin to remove any assay material in the wells. Typical reduction is  10,000 X. Following the Rinse Module microplates go to the Plasma Module where the microplate is plasma treated for 30 seconds. Some assays require less time; some require a bit longer. During plasma treatment, any remaining organic material is ionized and a like-new surface is restored. Plates are ready for immediate reuse.
IonField recommends that microplates intended for reuse have a P-Chip embedded in the plastic for permanent identification and removable bar-codes be used to allow relabeling. IonField can provide information on how to implement these recommendations. We provide these services as part of our offering for microplates sent to our Service Center.
---
Processing time
For the current version, the rinse and centrifugation take approximately 40 seconds for two plates to be processed. The Plasma Treatment takes approximately 30 seconds per plate. Allowing for robotic transit time and data processing of sensor data, the overall system will produce a renewed microplate approximately every 45 seconds for most assays and microplates. Specialty microplates may require more time as they may need very gentle processing: lower rinse pressures, slower spin speeds, and different air flow rates in the plasma.
Plasma Treatment has been proven effective for most standard plastic (polystyrene and CPC) microplates and optical plates with polymer and glass bottoms. Labs running cell assays are encouraged to contact IonField for our latest research regarding the importance of microplate brand selection on cell assays results.
Single component or mixed wash solvent
Integrated Plasma Treatment Confirmation
Single or multiple wash cycles
Optional Pre- and Post-Plasma Microplates Surface Scanning
Optional Microplate Life Tracking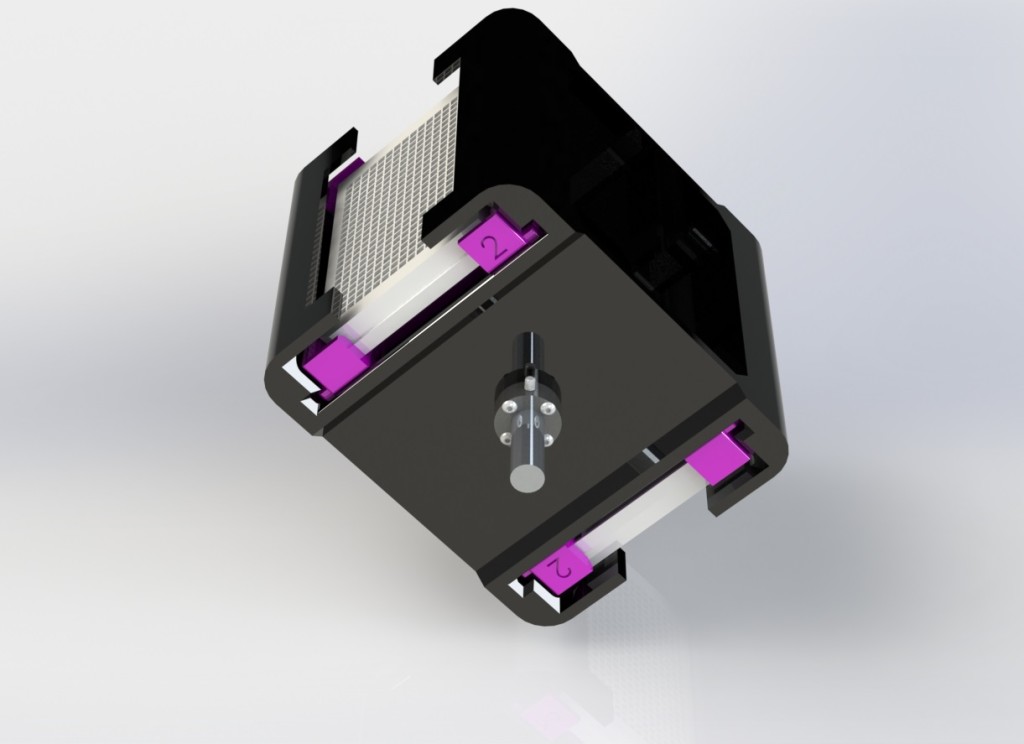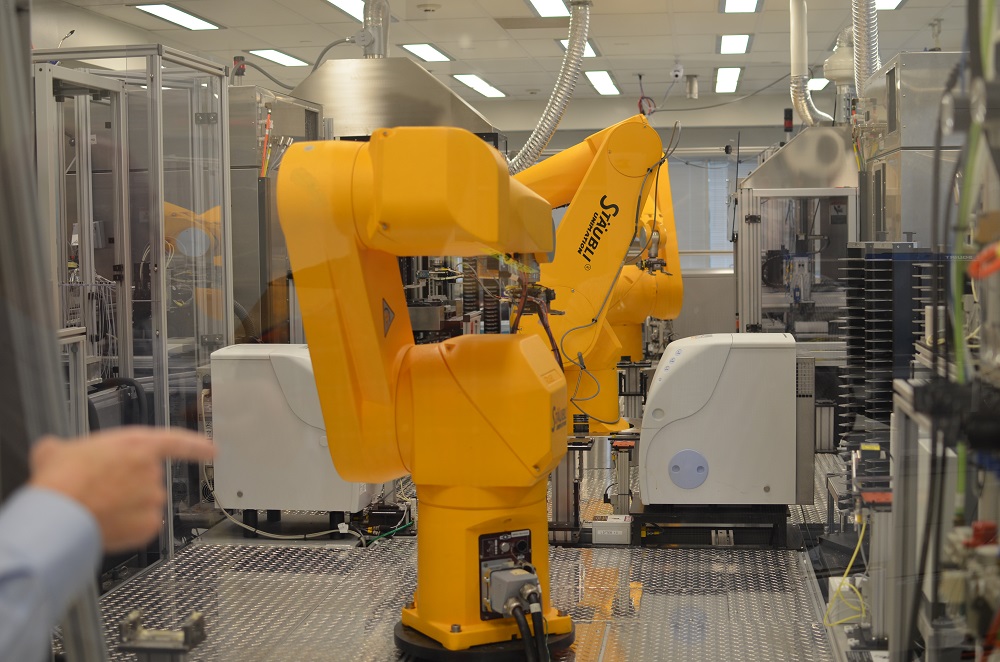 ---
System Integration
The PlasmaKnife was designed and engineered for optimum ease of use.  System integration was not an afterthought. Our Engineering Staff will work with your current system integrator to insure a smooth integration into existing or new laboratory systems. Each PlasmaKnife module is configured as a network node providing real-time status and estimated time for completion of the current process on request. Error conditions and recovery options are provided for on the fly correction and rescheduling, if supported by the scheduling software for your system. The PlasmaKnife can control many of the common pick and place robotic automation products used when in standalone mode. PlasmaKnife software will optionally keep a history of each plate's use and monitors system sensor data for end of life indicators.